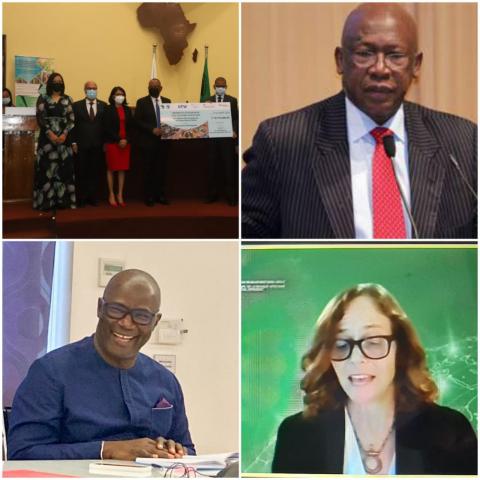 We are pleased to announce that today, 1 March 2022, the Government of Madagascar received an insurance pay-out of USD $10.7 million from ARC Ltd, an affiliate of the ARC Group, following the damage and destruction caused by Tropical Cyclone BATSIRAI. The cyclone, which formed in the Indian Ocean on 21 January 2022 and intensified as it progressed, led to loss of lives and livelihoods, displaced many, and left a trail of destruction in its path. This pay-out is much-needed, and will go a long way to support recovery efforts in the country, and help the Government and the affected communities build back faster in the aftermath. The ARC Tropical Cyclone product was introduced to help countries in the South West Indian Ocean region manage this recurring threat, and we are thrilled to see its impact since its launch at the end of 2020.
 Madagascar took out a Tropical Cyclone policy with ARC to cover the 2021/2022 cyclone season under Africa Disaster Risk Financing (ADRiFi), a partnership programme of the African Development Bank and ARC Group designed to strengthen and enable timely response in the event of a disaster.
 The financing of the insurance premium was made possible by contributions from the Governments of the United Kingdom and Switzerland through the ADRiFi Multi-Donor Trust Fund (MDTF) managed by the Bank, as well as the Government of Germany through ARC's Premium Support Facility. This is a testament to the value of such financial solutions in enabling participation in ARC risk pools, and in building Member States' resilience to natural disaster threats.
 Addressing the audience on behalf of the ARC Group at the payout ceremony, Mr. Abdoulie Janneh, Chairperson of the ARC Ltd Board and Deputy Chairperson of the ARC Group Board stated, "We stand with the people of Madagascar during this difficult time when weather-related disasters are causing havoc and threatening vulnerable populations that live in this cyclone-prone region. We renew our commitment as a Group to work with the Government of Madagascar to improve their preparedness to deal with disasters of such a magnitude, and strengthen their response capacities even further".