ARC Ltd Board of Directors
Mr Abdoulie Janneh is currently Executive Director at the Mo Ibrahim Foundation based in Dakar, Senegal, a role he has held since 2012. He is the former UN Under-Secretary-General and Executive Secretary of the Economic Commission for Africa (ECA) (2005 – 2012). Prior to this, he served as Assistant Secretary-General and UNDP Regional Director for Africa, in charge of managing UNDP's largest Regional Bureau, covering 45 countries in sub-Saharan Africa with a complement of over 1,500 (2000 to 2005). Earlier in his UNDP career, he was Resident Coordinator and Resident Representative in Ghana (1996-1999) and Niger (1993-1996) and Deputy Executive Secretary of the United Nations Capital Development Fund (1990-1993).
Mr Janneh is an active player in promoting African development and responding to the continent's national and regional priorities. Throughout his career, he has been an active player in enhancing partnership-building for Africa, aiming to mobilise support and build inclusiveness for shared development objectives. He has established and maintained high level partnership with programme and donor governments, the private sector, civil society and national, regional and international organisations. He has also written articles on African development and delivered policy statements and keynote speeches. He was member of several advisory panels of organisations on Africa's development.
Mr Janneh remains engaged in supporting the African Union Agenda 2063 vision, NEPAD, the African Peer Review Mechanism and the climate change agenda. He is chair of the African Governance Institute and serves on the Boards of the Coalition for Dialogue on Africa (CoDA), AO Alliance Foundation, Global Integrity, International Lawyers for Africa (ILFA) and is a member of the Africa Forum of Former African Heads of State , amongst others.
Mr Janneh, a Gambian national, has extensive international and Africa experience and is fluent in English and French.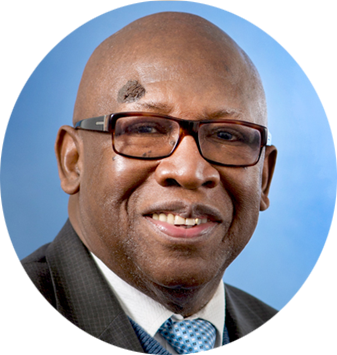 Mr Abdoulie Janneh

Non-Executive Director
Ms Delphine Traoré Maïdou is currently Chief Operating Officer of Africa Allianz, responsible for developing the Allianz Group's business on the continent, she remains a non-executive member of the Board of AGCS Africa. In her previous role as Chief Executive Officer of Allianz Global Corporate Speciality (AGCS) Africa (2012 to 2017), Ms Maidou was integral in expanding the team and the range of insurance solutions for corporate clients across the Sub Saharan Africa region. Between 2009 and 2012, Ms Maidou was Head of Market Management for Canada at AGCS, having joined the Group in 2005 as Executive Underwriter – Casualty. Ms Maidou started her career in 1996 as a Commercial Lines Underwriter for Ohio Casualty Group before being promoted to Umbrella/Excess Liability Underwriter in 2003. Ms Maidou has been recognised widely for her leadership, as well as her insurance and risk management expertise. Notable awards include: Chief Executive Officer of the Year (2017) for the significant contribution made to Africa's economy as Chief Executive Officer of AGCS Africa (Africa Economy Builders Awards); Outstanding Woman Leadership Award (Africa Leadership Awards 2015), Choiseul 100 Africa Top Economic Leaders for Tomorrow (2014 and 2015) and ranked 11th out of 50 Most Influential Women in Francophone Africa (2017) by Jeune Afrique. Ms Maidou continues to contribute significantly in developing and transforming the African insurance industry as President of the Insurance Institute of South Africa and as a member of the African Risk Capacity's Outbreak & Epidemic (O&E) Advisory Panel. Ms Maidou is the winner of the 2017 Insurance CEO of the Year at the AfricaRe African Insurance Awarads. She holds a Bachelor's degree in Business/Accounting from University of Pittsburgh and an MBA in Insurance Management from the Boston University School of Management. Ms Maidou is from Burkina Faso and has extensive experience in both Africa and North America , she speaks English and French.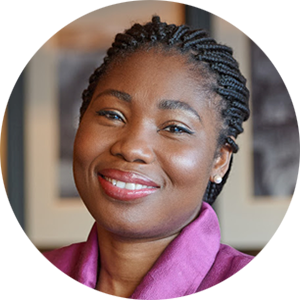 Ms Delphine Traoré Maïdou

Non-Executive Director
Ms Blanke is an expert on economic development who serves as a non-executive board member in not-for-profit and development-focused entities. She is former Vice President for Agriculture, Human and Social Development of the African Development Bank Group, based in Abidjan, Cote d'Ivoire where she was responsible for overseeing the Bank's strategy, lending and programming for a significant share of the Bank's activities. These included sectoral oversight for agriculture and agroindustry; water management and sanitation; and education and healthcare, as well as the cross-cutting themes of job creation and gender empowerment.
Prior to that she was Chief Economist at the World Economic Forum, in Geneva, overseeing economic research activities and analysis and represented the World Economic Forum externally on key global economic issues (with a particular focus on economic development and inclusive growth). Her earlier roles with the World Economic Forum were as Lead Economist, Head of the Competitiveness and Risks Team and Senior Programme Manager, Programme Team for the Annual Meeting in Davos. Before joining the World Economic Forum she worked as a management consultant in the banking and financial sector for Eurogroup (Mazars Group) in Paris.
Blanke holds a BA in International Relations from Hamilton College; a Master of International Affairs from Columbia University; and a PhD in International Economics from the Graduate Institute, Geneva. She is a highly solicited speaker and contributor to international workshops, conferences, and the press, and is fluent in English and French. In addition, she was until 2019 a member of the Canadian Government's Council of Economic Growth.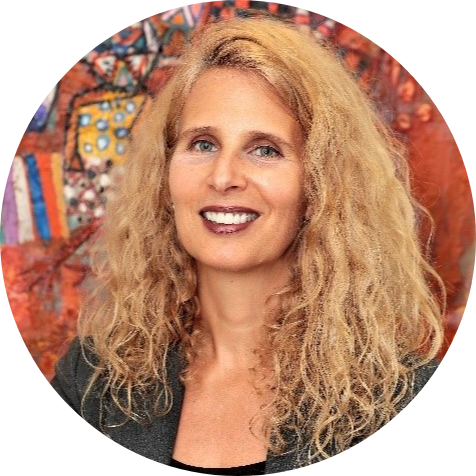 Ms Jennifer Blanke

Non-Executive Director
Ms Ladé Araba is a senior Development Finance Executive with over 17 years of experience. She is the Managing Director for Africa at Convergence Finance. She previously served as Technical Adviser to the former Minister of Finance of Nigeria and was the Head of the Strategic Monitoring Unit. She was also an Adviser in the Power Sector Team at the Nigeria Infrastructure Advisory Facility (NIAF), a Technical Assistance Program funded by the UK Department for International Development (DFID). Prior to NIAF, Ladé was Technical Adviser to the Executive Secretary of the United Nations Economic Commission for Africa (UNECA) where she advised on the building blocks for financing regional infrastructure projects and promoting intra-African trade. She was formerly a Senior Investment Officer at the African Development Bank, where she played key roles in deal origination and appraisal and led diverse teams to obtain Board approval for senior loans to several infrastructure projects across Africa collectively valued in excess of $2 billion.
Ladé was an Enterprise Development Specialist at the UN Food and Agriculture Organization (FAO) and also worked for the QED Group LLC in Washington, DC. She holds a Master of Business Administration (MBA) degree from Thunderbird School of Global Management and a dual Bachelor of Business Administration (BBA) degree in Management Information Systems (MIS) and International Business from the University of Oklahoma (2001). A native English speaker, she is fluent in French and Italian and has basic knowledge of Spanish.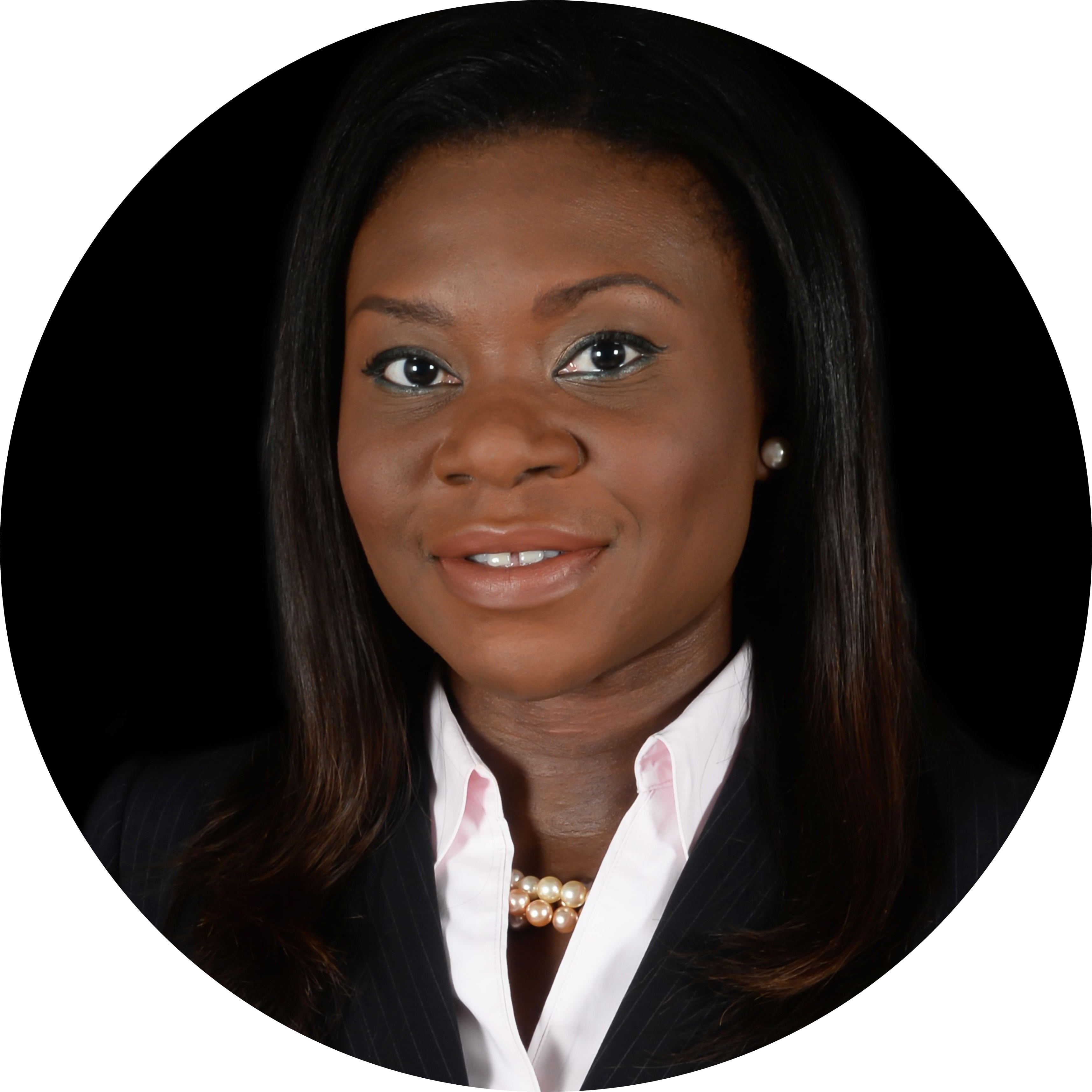 Ms Ladé Araba

Non-Executive Director
Based in Côte d'Ivoire, Sarata KONE is the Managing Director of UBA Côte d'Ivoire since June 2016. She previously held the position of Deputy Managing Director of UBA Côte d'Ivoire between September 2015 and May 2016. Holder of a Master's degree in Economics from the University of Montreal, Sarata is a seasoned banker with more than 22 years of experience in commercial and investment banking, and has occupied senior positions in major international financial groups such as HSBC and Citibank. She had a 12-year tenure with HSBC and, in her ultimate role with the Group, she held the role of Regional Director for West Africa (6 years). In this role, she was entrusted with developing the Group franchise in West Africa through a multi-product offering based out of Nigeria. Sarata's contribution was key in developing HSBC's franchise in the region. Ghana and Francophone Africa were also key focus zones to develop.

Sarata has established her reputation in the Ivorian banking industry for having led UBA Côte d'Ivoire to being awarded the 'Bank of the Year in Africa' prize in 2019 by the Banker magazine for its performance and innovation. She has risen to become an influential woman in the Ivorian financial ecosystem.
Sarata speaks French (mother tongue) and English fluently and has basic Spanish.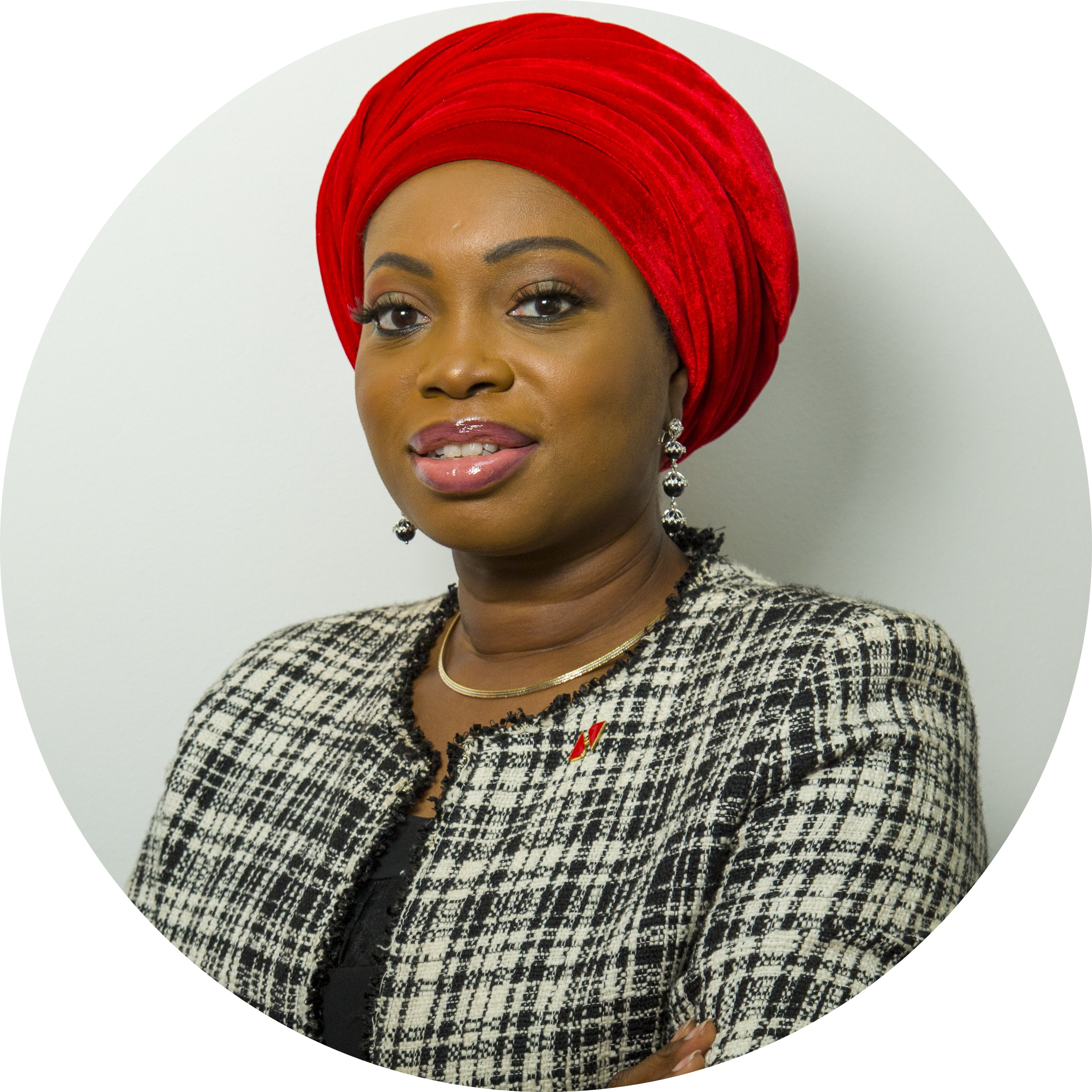 Ms Sarata Koné-Thiam

Non-Executive Director
Mr Jürgen Meisch is the founder and sole shareholder of Achalm Capital GmbH since April 2014 after an active career of more than 30 years in the global financial services industry. For 10 years he was Chief Financial Officer and member of the Executive Board of the large German insurance group Gothaer (2004-2014) where he was responsible for asset management, financial product, reinsurance and for the group's international operations.
Prior to Gothaer, Jürgen worked in multiple functions at top-rated, international companies including Morgan Stanley, where he ran the German fixed income business; Cologne Re which was part of part of Berkshire Hathaway's reinsurance business, where he was a Board member in charge of asset management, among others. During his corporate career, Jürgen Meisch lived and worked in Munich, New York, London, Frankfurt and Cologne.
Jürgen studied European Business Administration in Reutlingen und London and holds dual degrees.
In April of 2014, Jürgen Meisch started to work as a management consultant through Achalm Capital, holds various directorships, mostly in the international insurance and asset management industries, and also aims to make strategic investments for his firm.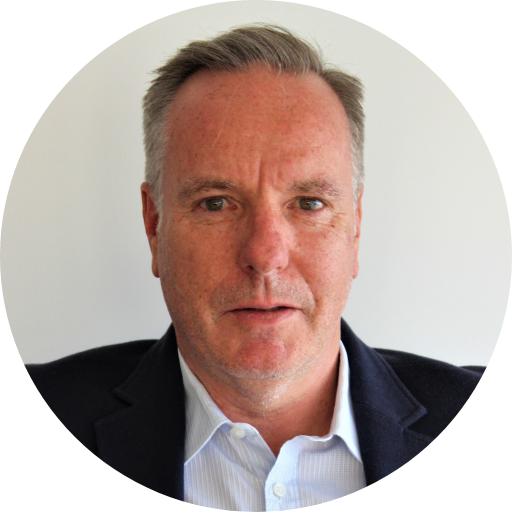 Mr Jürgen Meisch

Non-Executive Director
Mr Phillip Pettersen is a professional Board member and a Chartered Director. He currently serves on the Board of Africa Reinsurance Corporation South Africa Ltd, Regis Holdings Limited (listed on the Mauritius Stock Exchange (SEM), International Assurance PCC Limited (Mauritius) and Ivory Holdings (Pty) which includes firstEquity Insurance Group and SATIB to name a few.
Phillip has been in the financial Services for 46 years and worked in South Africa, London, Switzerland and Bermuda. During this period he worked for Alexander Forbes (MD Forbes Re) and was transferred to London as MD of Nelson Hurst Reinsurance (now Lockton's) and thereafter became the Head of "New Solutions" at Partner Re in Switzerland where he developed his passion for catastrophe bonds, International Loss warranties (ILW's), Mortgage Indemnity, Credit Default Swap Reinsurance, etc.
This experience was further enhanced working as a Lloyds broker with Benfield Greig's as part of the ReMetrics Division. In 2006 he moved to Bermuda as MD Towers Perrin Re.
Phillip is a member of South African Institute of Directors (SA) and is a fellow of both the UK Chartered Insurance Institute and the Insurance Institute of South Africa with specialties in reinsurance. He has won various prizes and awards including the "Boleslaw Monic" Reinsurance Prize from the UK CII, among others from the local institute. During his career he has held the titles of Chartered Insurance Practitioner, Chartered Broker and Chartered Risk Manager.
Mr Pettersen is a keen off-roader as well as DOT qualified commercial endorsed RYA "Yachtmaster". He is also keen diver and holds a PADI open water diver endorsement.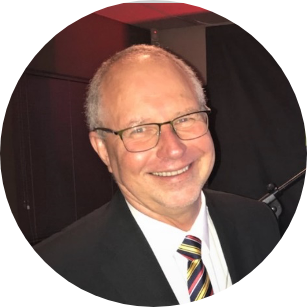 Mr Phillip Pettersen

Non-Executive Director
Mr Michel Jarraud was the Secretary-General of the World Meteorological Organization from 2004-2015. Mr Jarraud was initially appointed by the Fourteenth World Meteorological Congress and was subsequently re-appointed by the Fifteenth and Sixteenth Congresses for second and third, four-year terms.
In 2012 he also assumed the Chair of UN-Water, the inter-agency mechanism that coordinates and strengthens the work of United Nations organizations and programmes on all issues relating to fresh water.
Before joining the WMO Secretariat as Deputy Secretary-General in January 1995, Mr Jarraud devoted part of his career to the internationally renowned European Centre for Medium-Range Weather Forecasts (ECMWF). He was appointed Deputy Director of the Centre in 1991, having been Director of the Operational Department from 1990. From June 1978 to December 1985, he was a researcher in numerical weather prediction at ECMWF. Mr Jarraud began his career with the French National Meteorological Service, Météo-France, as a researcher (September 1976-May 1978). He joined Météo-France again in January 1986 as Director of the Weather Forecasting Department, a role he held until December 1989.
Mr Jarraud is a scientist and a meteorologist with degrees from the prestigious French Ecole Polytechnique and the Ecole de la Météorologie Nationale. He is a fellow of the American Meteorological Society (USA), a member of the Société Météorologique de France, the Royal Meteorological Society (United Kingdom) and the African Meteorological Society, as well as an Honorary Member of the Chinese Meteorological Society and the Cuban Meteorological Society.
Mr Jarraud holds a degree of Ingénieur de l'Ecole Polytechnique in mathematics and physics, with chemistry and economics as additional subjects from Ecole Polytechnique and a degree of Ingénieur de la Météorologie from Ecole de la Météorologie Nationale. Mr Jarraud is fluent in French and English.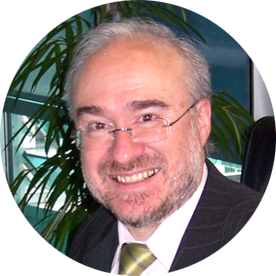 Dr Michel Jarraud

Special Advisor to the Board