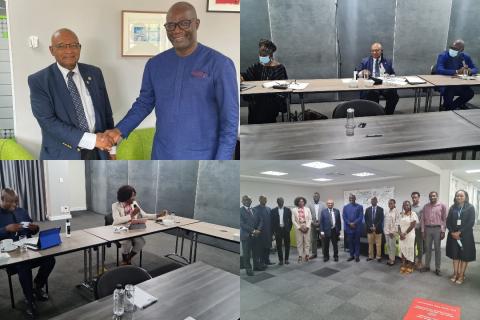 We proudly welcomed Dr. Mothae Anthony Maruping, the new Chairperson of the ARC Group Board, to our offices in Johannesburg, South Africa. Dr Maruping, who replaced Dr Ngozi Okonjo-Iweala, renewed his firm commitment to the ARC mandate and mission, and to supporting our advocacy efforts to further build a strong Disaster Risk Management and Financing culture across Africa. 

The visit was also a great opportunity to discuss with the Chairperson about our progress to date and ambition and seek his guidance and council.  

Very uplifting, encouraging and booster visit as we continue to scale up our activities to better serve vulnerable communities across our member states.