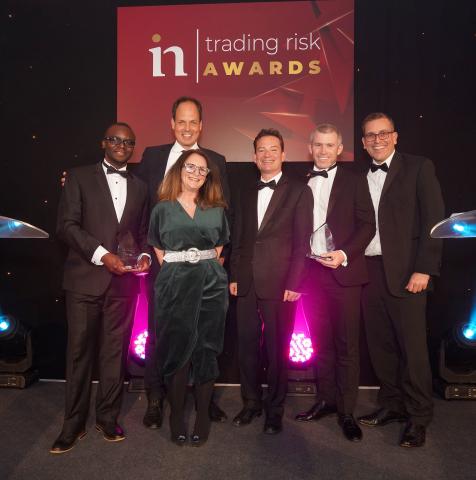 On 27 April 2023, the ARC Group was honoured to receive the Closing the Gap award at the Trading Risk Awards 2023, a recognition of the organisation's recently launched Outbreaks and Epidemics insurance product's innovativeness and uniqueness. Specifically, this award celebrates reinsurance or ILS transactions that insure risk that was previously uninsured or not highly insured and highlighted this transaction as one that will ensure the risk will be well covered
The ARC O&E programme, a parametric insurance product developed to protect an individual African sovereign state against high-impact epidemic risks, is the first of its kind, initially covering three pathogens responsible for epidemic-prone diseases: Ebola virus disease, Marburg virus disease, and Meningitis. It is an innovative risk transfer mechanism designed to support African sovereign states in disbursing predictable and adequate contingency funds at the early response phase of an outbreak or epidemic before it reaches a pandemic level, thus ideally preventing it from reaching a pandemic level
The product was borne in the wake of the West African Ebola outbreaks in 2013-2016 when African Finance Ministers requested that a risk financing instrument be developed to meet countries' immediate funding needs in the event of high-impact infectious disease outbreaks. It complements the efforts of the Africa Centres for Disease Control and Prevention (Africa CDC) to safeguard health security across Africa. Senegal became the first country to sign up for this O&E insurance, leading the way for other countries that are vulnerable to such threats.
In the development and launch of this product, the ARC Group was supported by multiple partners that collaborated to make this possible, including financial partners, the Rockefeller Foundation, Swiss Agency for Development and Cooperation and the Gates Foundation; pilot countries Uganda and Guinea; the ARC Board and Management; technical partners, the World Health Organization, Africa CDC, Munich Re, Global Parametrics, Hiscox, Swiss Re, AON and Ginkgo Bioworks; and expert institutions and individuals who advised ARC.
This award is therefore a shared one, and as we celebrate it, efforts to ensure that more vulnerable countries can benefit from this solution continue.